13.5PSI CONSTANT PRESSURE SYRINGE DRIVER
for the intravenous and subcutaneous infusion of medication.
One-handed lever activation.
Safe, 13.5psi constant pressure device.
Elegant, robust pump designed for ease of use, reliability, simplicity
75% lower cost than competitor infusion pumps – less parts for manufacturing and assembly with greater reliability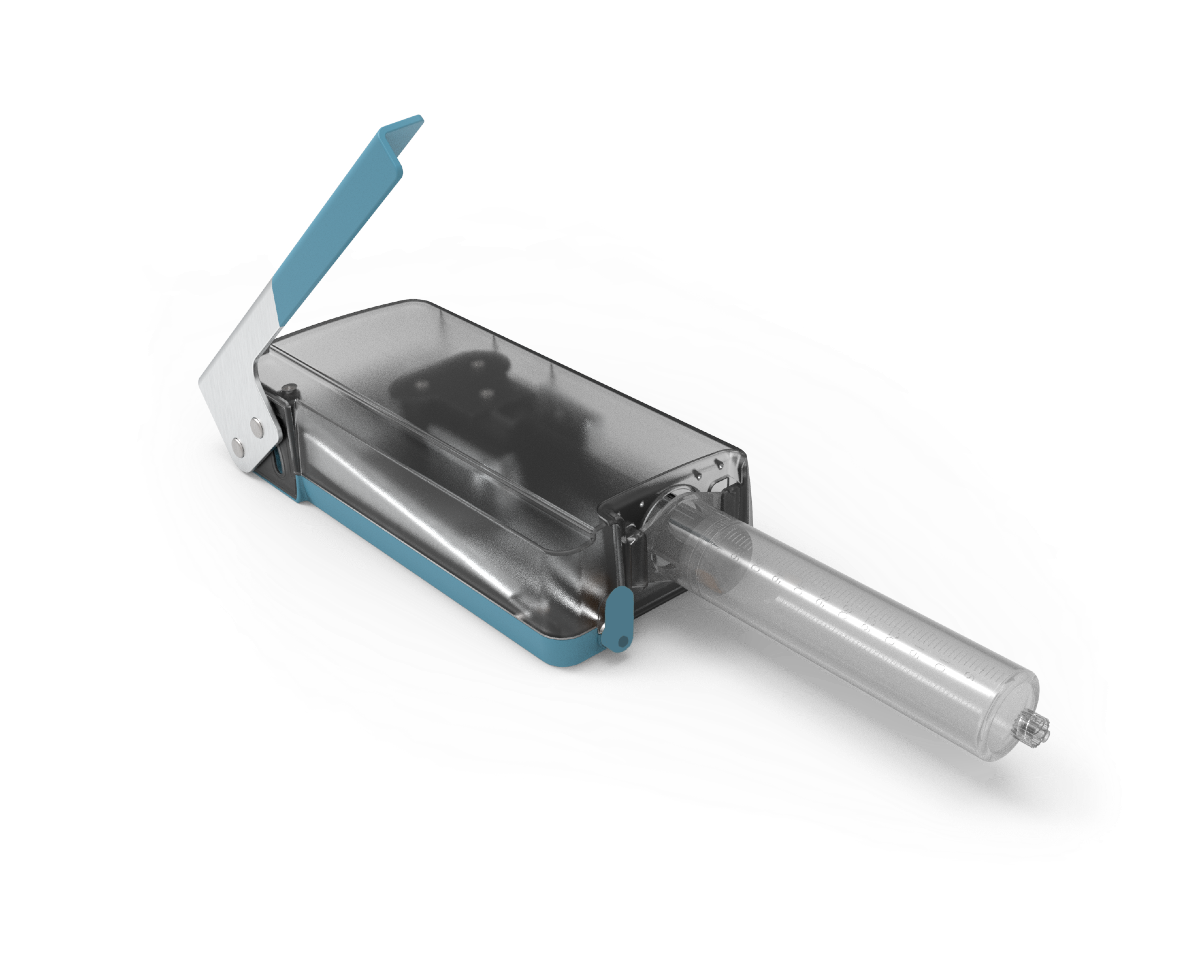 CONVENIENT & PRACTICAL DESIGN
Custom infusion pump carrying case included

World Class Intravenous Therapy
A combination of a selectable rate flow dial and tubing with flow rates from 8ml/hr to 250ml/hr that may be directly connected to a catheter set.*
Set any flow rate for 8ml/hr (KVO) – 250 ml/hr
Go green: no batteries to charge or carry
Uses 60ml syringes with large volume refill potential
Near electronic accuracy in a simple, mechanical, versatile system
Infused at low pressure using dynamic equilibrium for maximum safety
*Provided separately by the catheter manufacturer.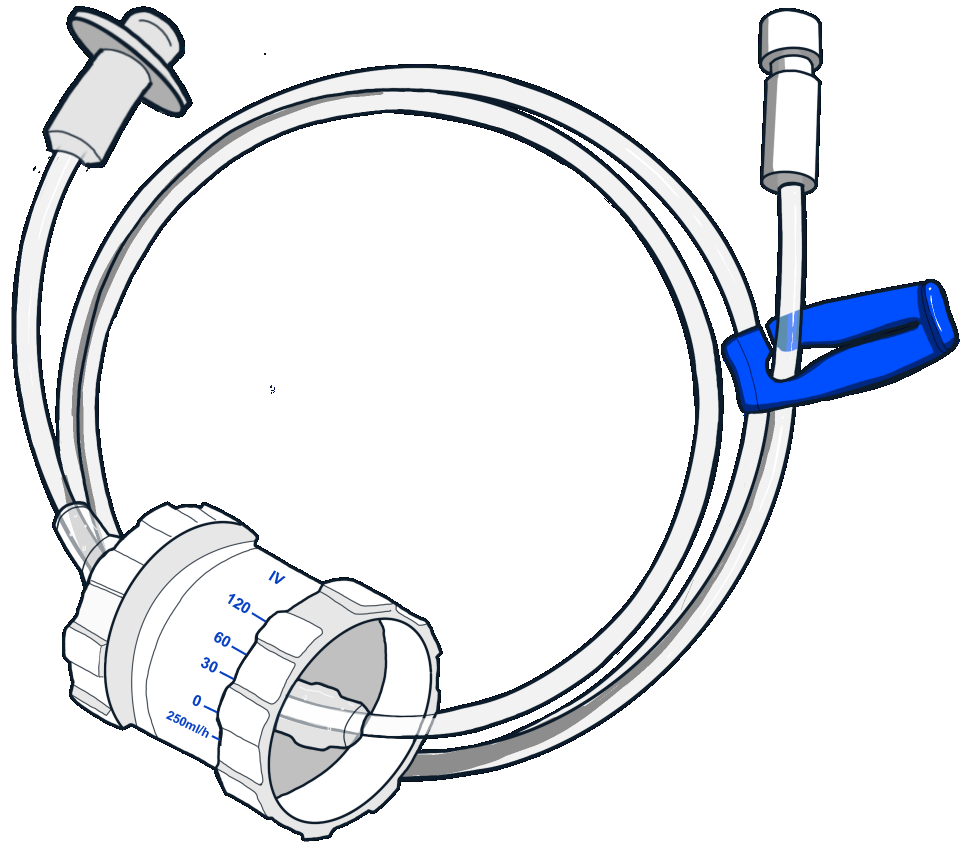 Taking the Confusion out of Infusion.
Subcutaneous Infusion Therapy
Administration set with flow rate device attached directly to 26G subcutaneous needle set (reduces risk of contamination).
Custom infusion delivery enables flow rate modifications in real-time.
Infusion delivery meets package insert gui

ONSETT™ SUBCUTANEOUS ADMINISTRATION SET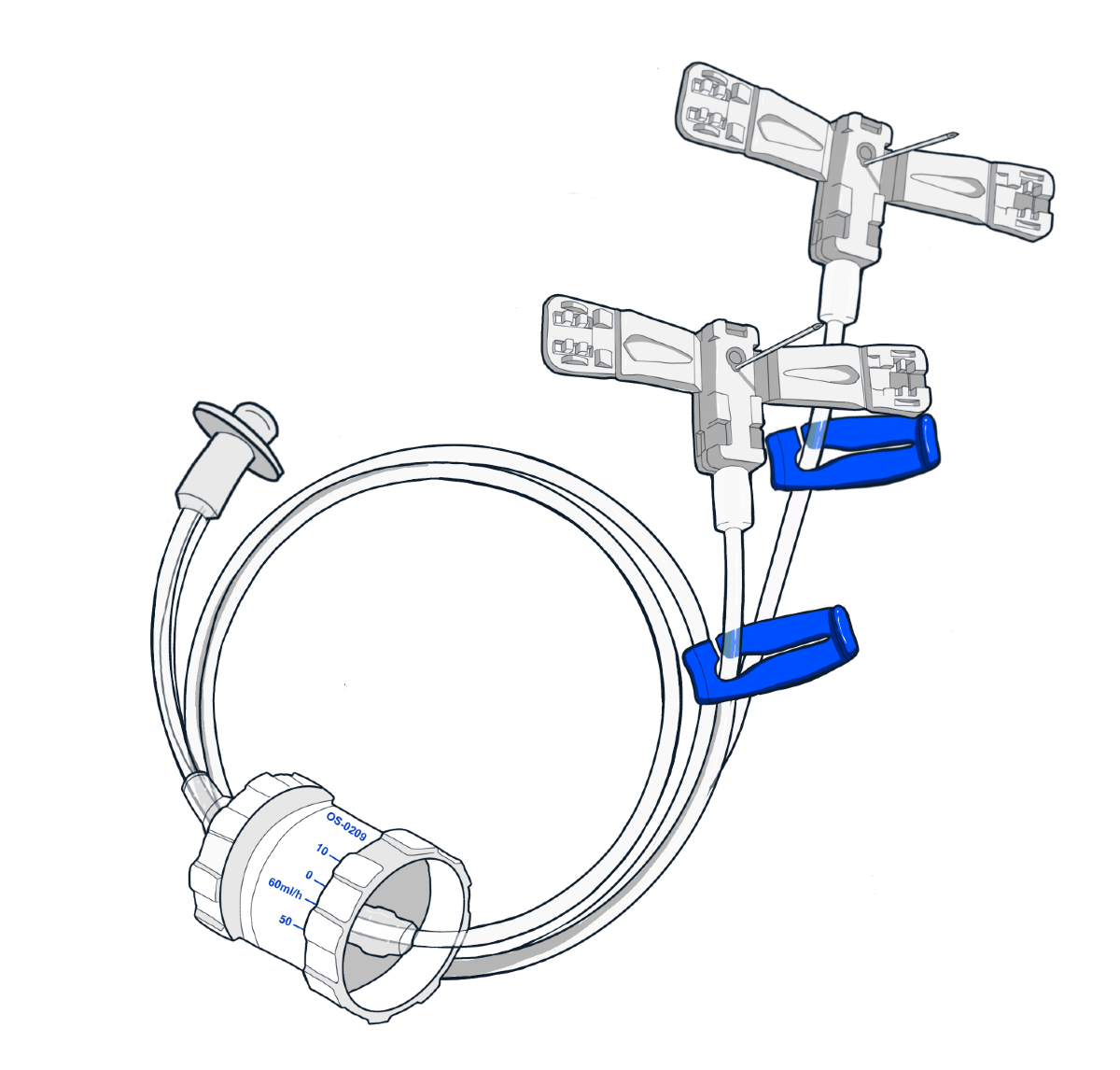 NEW: The Insignis™ Smart App to Prevent and Eliminate Site Reaction Occurrence
Use with the OneSett Subcutaneous Administration Set to optimize each infusion.
Available for iOS and Andriod devices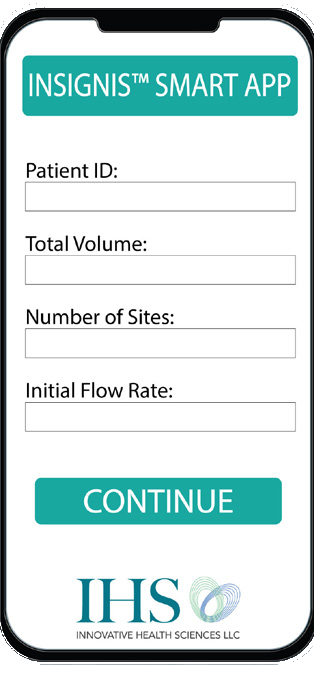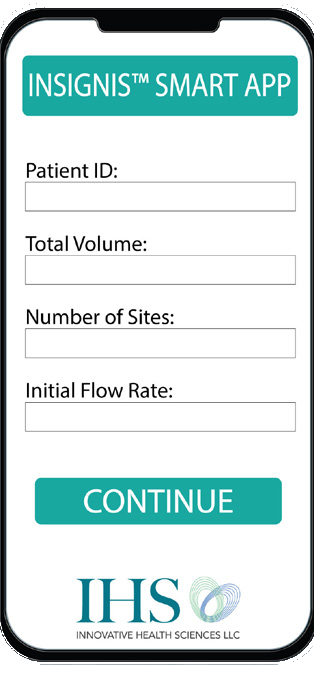 How does the Insignis™ Smart App help to prevent site reactions?
The InsignisTM Smart App prompts the user to input the drug volume remaining in the syringe at certain times during the infusion. This information is compared to the patient's prescribed infusion volume and flowrate. If a deviation is encountered, it is advised to modify the flowrate to prevent potential site reactions.*
*Patients should always check with their provider prior to changing the flowrate.
Does the app have bluetooth capabilities or is it connected to the pump or OneSettTM?
The InsignisTM Smart App does not currently have bluetooth capability. The patient will manually adjust the flow dial per the app's prompts if there is an anticipated site reaction. Based on the patient's data input, the app's built-in algorithm calculates just how saturated, or full of medication, the infusion site, or "depot," has become.
Designed to deliver the flow rate you need and meet maximum flow rate limits.
24G needle performance in a 26G needle.
Generic, independent, improved subcutaneous needle set.
Simple, state-of-the-art infusions with new features to optimize medication delivery.
| | | |
| --- | --- | --- |
| | | |
| One-handed audible snap closure ensures needle stick protection. | Smooth, no-memory, comfort butterfly lays flat on the skin. | Needle channel maintains needle at 90° angle. |
INSIGNIS-26™ SUBCUTANEOUS NEEDLE SET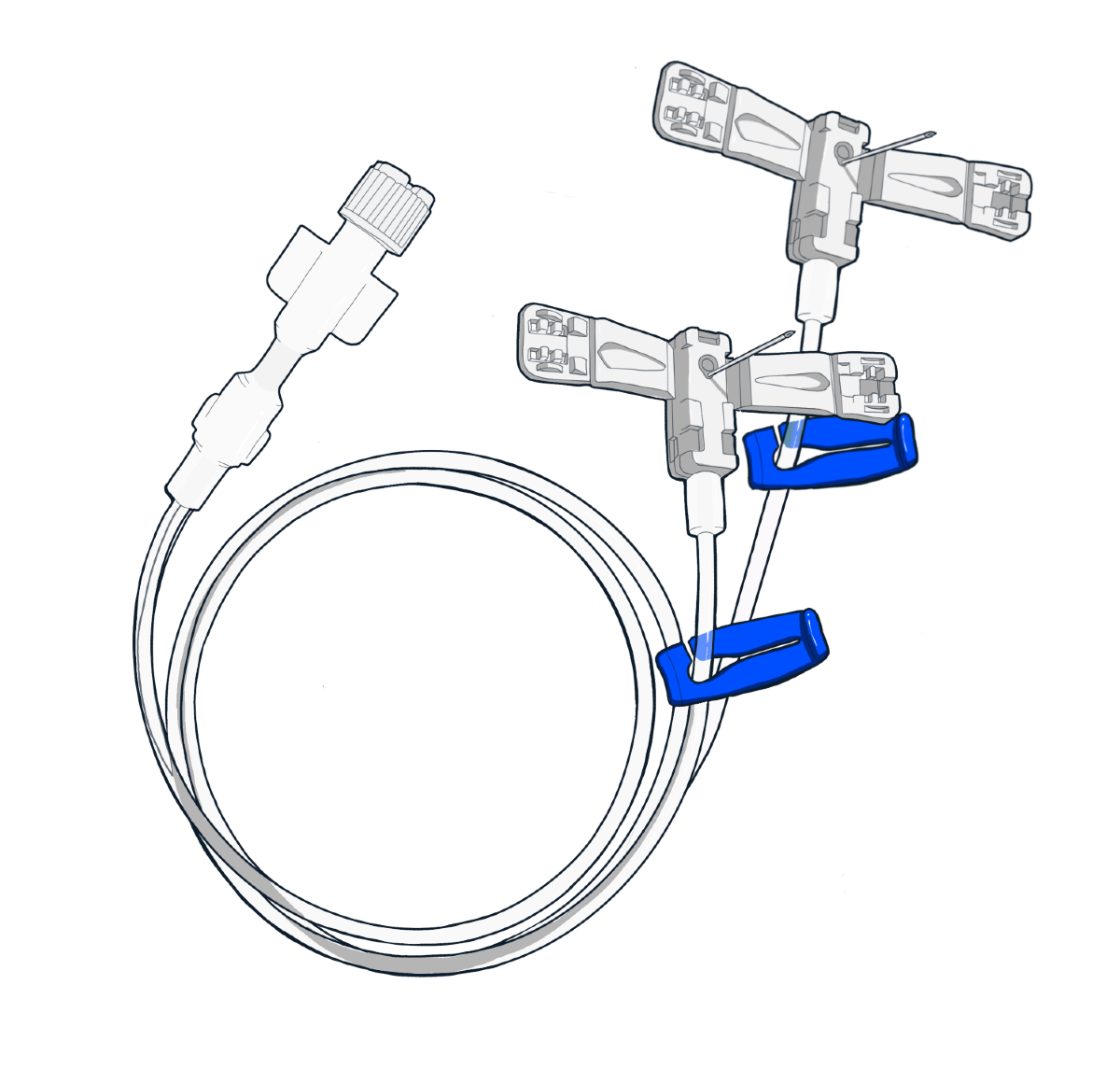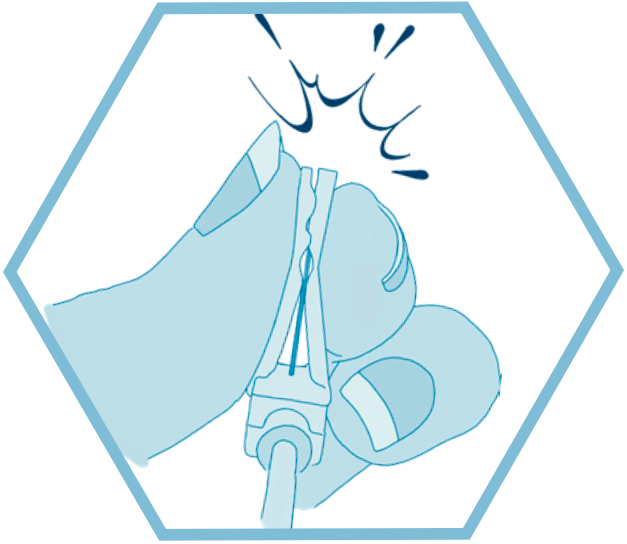 One-handed audible snap closure ensures needle stick protection.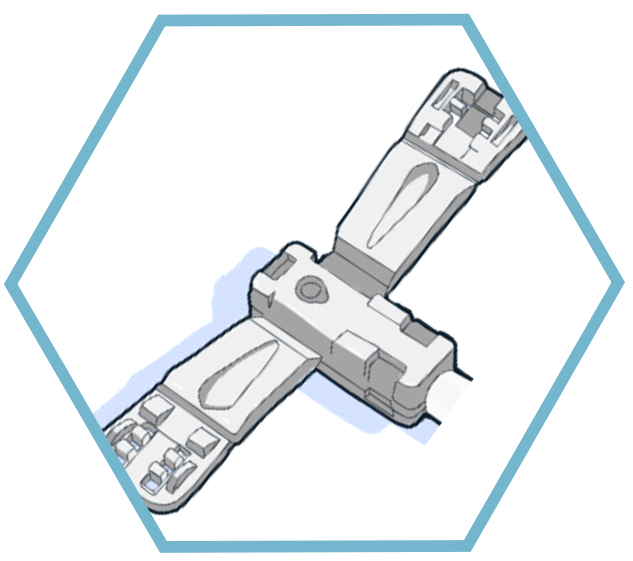 Smooth, no-memory, comfort butterfly lays flat on the skin.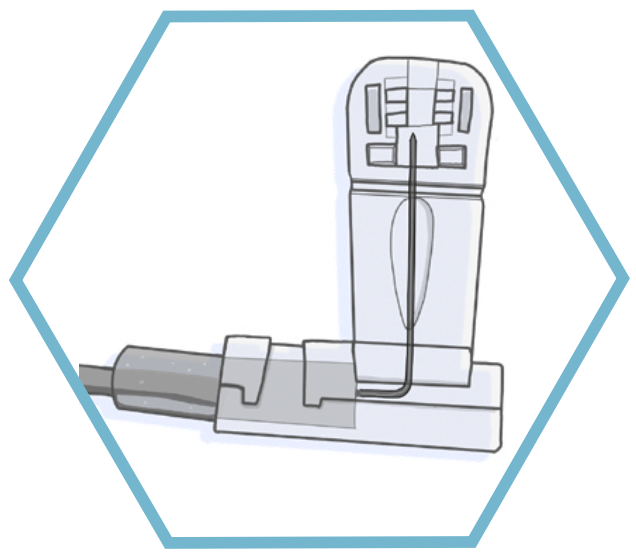 Needle channel maintains needle at 90° angle.
Fixed rate tubing is available.
HyQvia® Infusions Simplified
Custom delivery meets package insert guidelines for 3cP 10% immunoglobulin, including HyQvia®.
Easily ramp up infusion per package insert and patient tolerance, with the ability to slow infusion if needed.
Safe and accurately calibrated from 10 ml/hr/site – 300ml/hr/site.
Available in a one needle set configuration to deliver up to 300ml/hr total flow rate and a two needle set configuration to deliver up to 600ml/hr total flow rate.
| | |
| --- | --- |
| | |
| | (2) 600ml/hr |
The Q-Controller™ is not available in the USA. For additional information, contact IHS using the Contact Us button below
Q-CONTROLLER™ SUBCUTANEOUS ADMINISTRATION SET